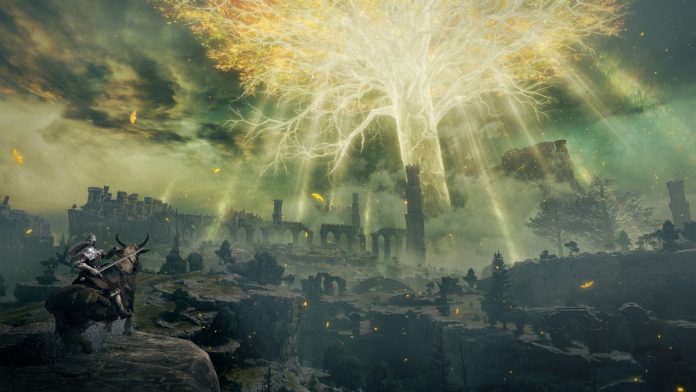 Publication date of the original Japanese article: 2021-06-11 19:24 (JST)
Translated by. Ari Clark

The release date for Elden Ring, a new game from FromSoftware, was announced at Summer Game Fest 2021. Total silence had been maintained regarding this game ever since it was announced at E3 2019. For one long-awaiting fan, this announcement was such happy news that it moved him to tears. It's hard to imagine how emotional it must have been for this man, who had faithfully reported the news about Elden Ring every day for 361 days straight.
"Elden Ring News" is a YouTube channel that reports on news related to Elden Ring, run by a fan called Mordecai. It posted the latest information every day for 361 days, from the day of its first post, almost a year ago on June 15, 2020, until the day that the release date for Elden Ring was announced. However, the content of its posts was basically a series of repetitions of the phrase, "There is no news about Elden Ring today." The channel was effectively posting a joke video every day, riffing on the idea that "no news is, in itself, news".


Whether it called out to the hearts of fellow fans who were looking forward to Elden Ring and craving new information, or to their eagerness for any kind of news about the game, even just that "there is no news", the channel soon began to grow in popularity.
Mordecai's videos, in which he delivered the line "There is no news about Elden Ring" in a flat monotone, began to slowly but steadily rack up views. The video that went up around the same time as last year's The Game Awards, at which people had been hoping for new information about Elden Ring, broke 40,000 views. The videos that followed have apparently logged 10,000 or so views apiece on average, as well.
Mordecai has not been merely repeating the same monotonous words over and over every day, either. He recently featured Jacqueline Boatswain, the English-language voice actress for Bloodborne character Eileen the Crow, as a special guest. "There is no news from Elden Ring today. Fear not, Mordecai will keep you updated in the future. And remember, a hunter must hunt," she said, riffing on a quote from Eileen the Crow and delighting their listeners. Several other guests, including other YouTubers and streamers, have also delivered the news that "there is no news".


Mordecai also demonstrated his willingness to actually report on news whenever there might really be some, such as by covering rumors about Elden Ring when they cropped up. Instead of stopping at a simple joke, he became the go-to source for fans desperate for news, regularly reporting new information. Far from simply goofing around, Mordecai seems to have been genuinely unable to stop thinking about Elden Ring, and reporting the daily news about it in good faith.
And then, the news arrived that Mordecai had awaited for so long. At Summer Game Fest 2021, the release date for Elden Ring was announced. Rumors had flown beforehand that some new information about Elden Ring might come out at this event. It had become almost traditional, every time there was a major event, for rumors to circulate that "surely this time we'll get some new information", but this time the rumors were actually true. The Elden Ring News for Day 361 included the official release date and new footage.
Mordecai held a special livestreamed viewing of the event on YouTube. The comment section on the YouTube broadcast was flowing fast and furious, as loads of fans gathered with Mordecai to eagerly await the event together.


About 2 hours and 12 minutes after the broadcast relay began, event host Geoff Keighley announced the grand finale. The tension and anticipation peaked, as the comment section became a waterfall of frantic activity and Mordecai repeatedly exclaimed, "Oh my god!" Then, as the new trailer for Elden Ring played, at the moment that the names of creators Hidetaka Miyazaki and George R. R. Martin were displayed, Mordecai screamed "Yes!" and finally burst into tears. It was the moment of ultimate reward for the hopes that Mordecai and other fans like him had cherished for so long.
As they watched the trailer, Mordecai murmured "I can't believe it" in a trembling voice, and the comments section likewise filled with an outpouring of joy, including commenters who said, "I'm crying, too!" Watching the scenes presented in the trailer, Mordecai started to cry again, saying, "Someone pinch me, there's no way this is real. After two years! It's actually real!"
Then, when the release date appeared on the screen, he cried out joyfully, "January!? No way, that's only six months away!" Later, after the end of the event, Mordecai informed his listeners in a tearful voice, "There is finally news about Elden Ring today." On the 361st consecutive day of Elden Ring News, in the second year since the game was announced, big news had finally arrived.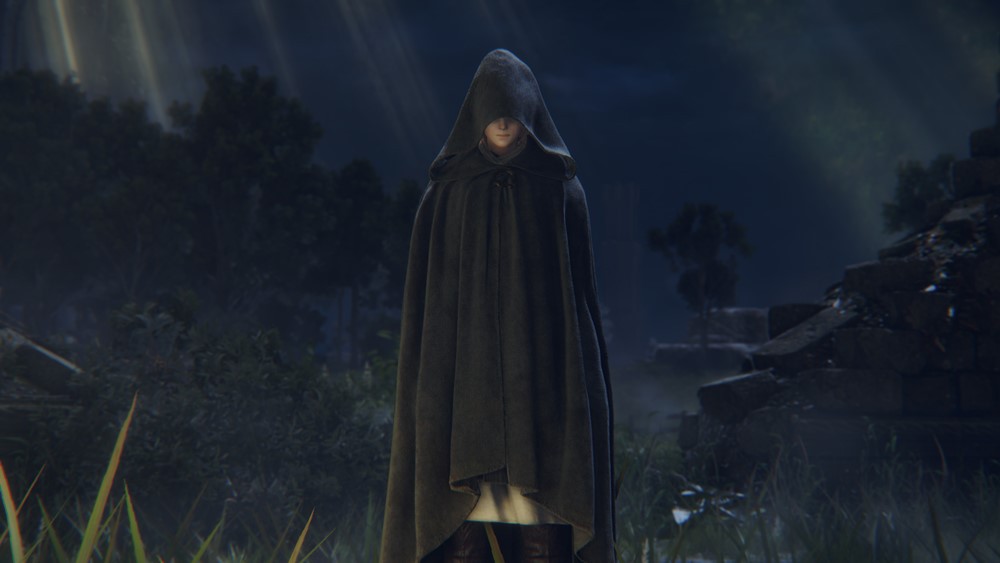 Although Elden Ring had built up a tremendous amount of anticipation, it had also maintained total silence regarding the title. The community has had nothing but conjecture and rumors to cling to for two entire years, and getting this latest announcement has set off a wild fever of excitement. In online forums like Reddit, a genuine festival air has swept over the Elden Ring and FromSoftware fan communities.
Elden Ring has finally broken its long silence and announced a new trailer and release date. We look forward to the future of Mordecai's Elden Ring News, and whatever new information Bandai Namco and FromSoftware will gradually reveal.
Elden Ring is planned to release on January 21, 2022, for PC (Steam), PS4, PS5, Xbox One, and Xbox Series X|S.