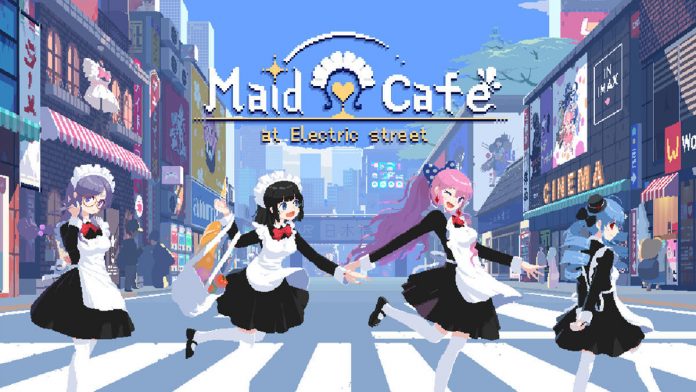 Maid Cafe at Electric Street is a café simulation RPG being made by Shanghai developer Adventurer's Tavern that takes place in Osaka, Japan's Nipponbashi. The game's protagonist has quit their job at an exploitative company and now runs a maid café, spending their days with the maids in a colorful pixel art world.
When one thinks of the heart of Japan's otaku culture, Akihabara likely comes to mind. So why did Adventurer's Tavern choose Osaka's Nipponbashi? We had a chance to ask directly during August's Bitsummit X-Roads indie game event, so let's jump into the interview and find out.
*This article is a translation of an interview conducted in Japanese.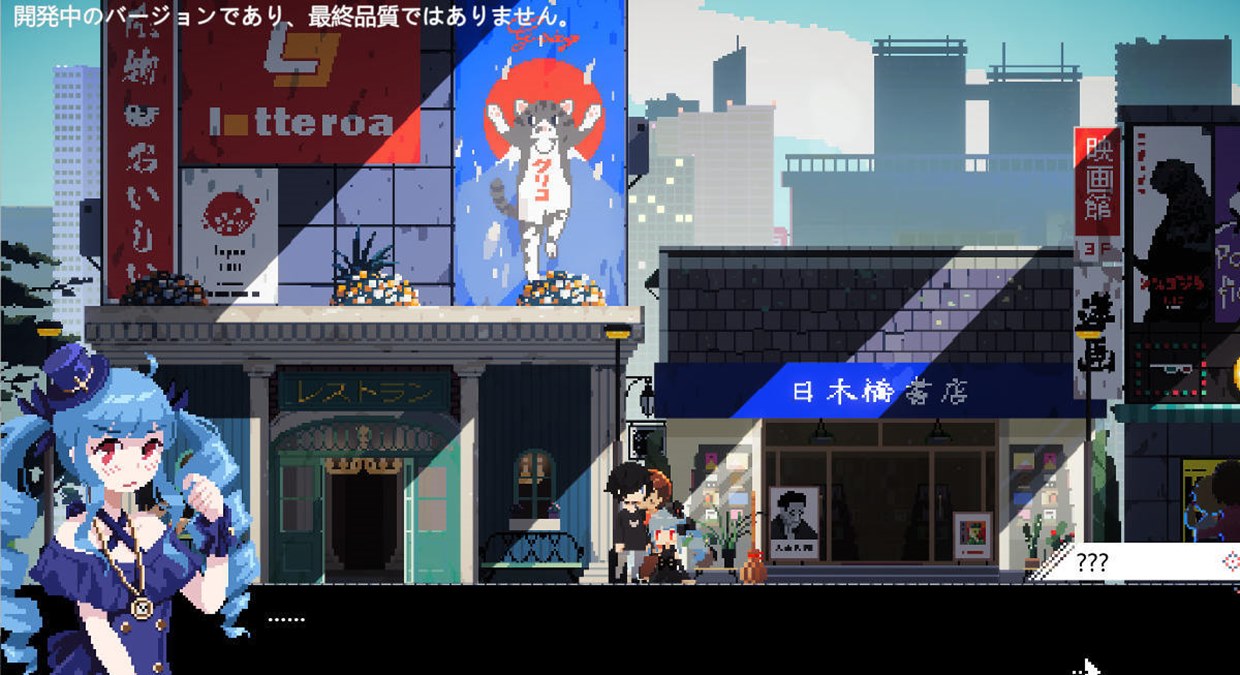 ──Please introduce yourself.
I'm Hiro Ryu from Adventurer's Tavern in Shanghai, China. Adventurer's Tavern is an indie game development team who work on games by day, and to earn money for development, run a retro game & TCG bar at night.
I'm a Chinese person from Yokohama, Japan. I was raised in Japan until I was around 11 years old and then lived in China through middle and high school before attending university in Hong Kong. I love to travel abroad, so after college I learned a lot about different cultures. Nowadays, I can speak Japanese, Chinese, and English. I'm also a retro game and anime otaku, and when it comes to retro games, I enjoy stuff like the NES, Mega Man, and Gimmick!
──Could you introduce the game you're developing?
Maid Cafe at Electric Street is essentially a game where you run a maid café. It brings together café simulation and story-focused adventure gameplay and lets players enjoy the life of running a maid café as an RPG.
The game involves inviting specific girls to work at the café. When you do, there's an affection system where you can build stronger relationships with them. You can become close with each of the 4 girls in the main key art.
I don't know if I should say this, but the exploitative company scenes are based on things myself and my friends have actually experienced.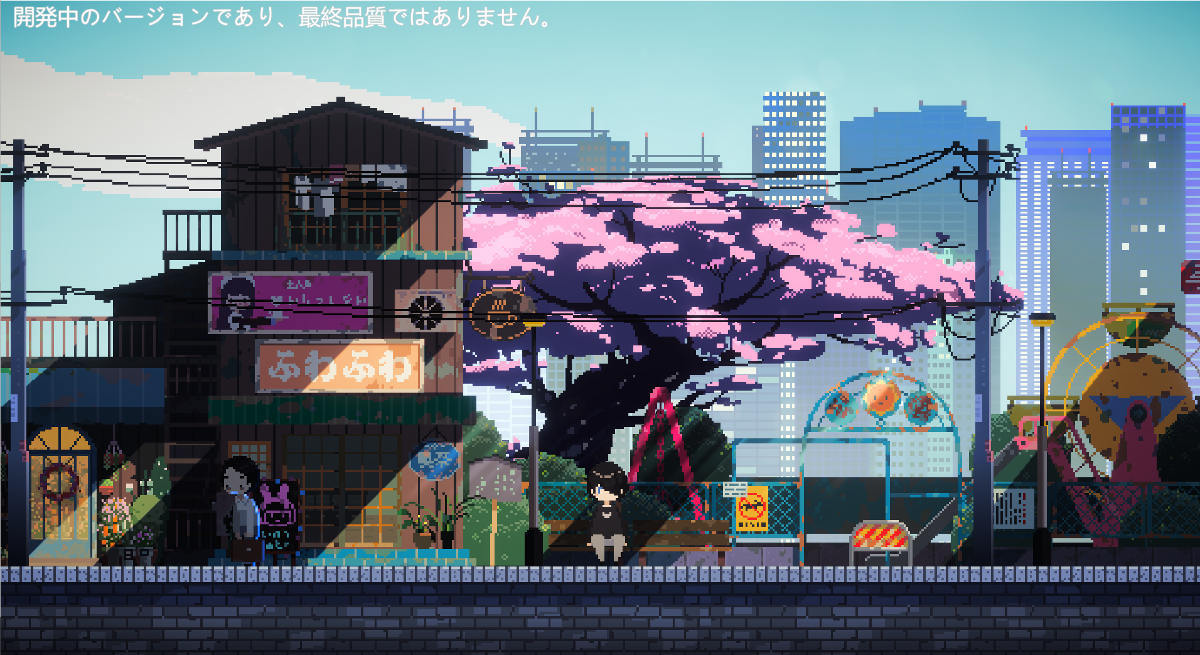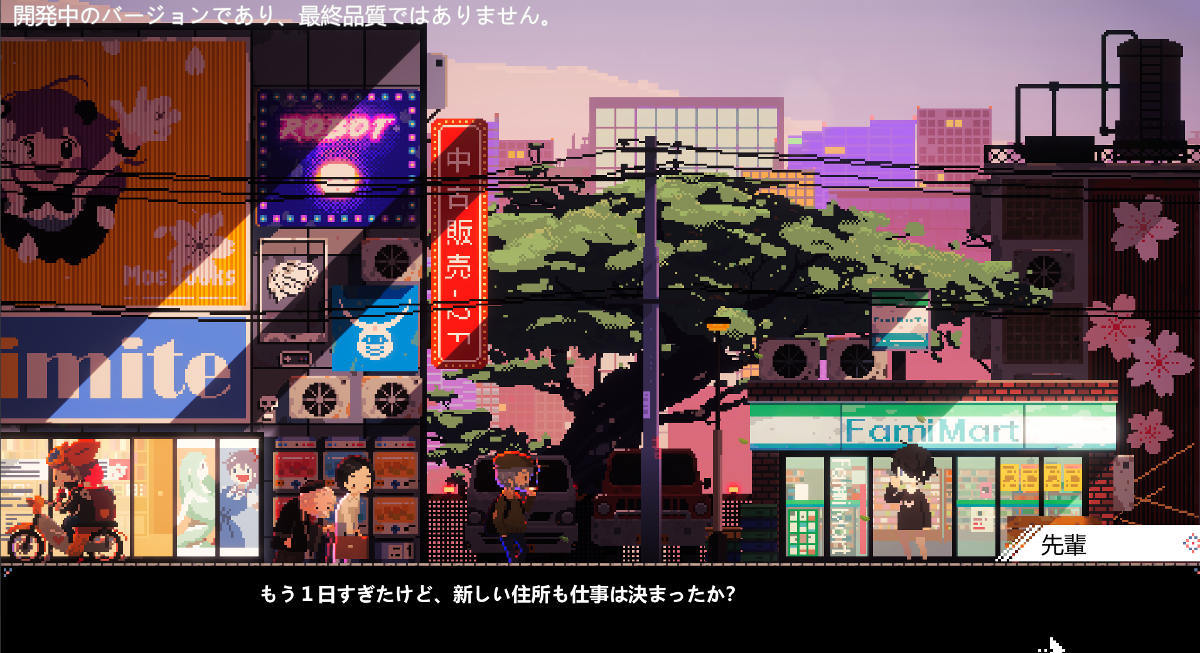 ──Maid Cafe at Electric Street is set in Osaka's Nipponbashi. Why did you choose Nipponbashi instead of Akihabara?
Because I like Nipponbashi. Before the COVID-19 pandemic, I was visiting monthly going to Otaku Road, buying retro games and card games, and just enjoying myself. I wanted to share Nipponbashi's otaku culture with other gamers, so that's why it was chosen.
Many games are set in Akihabara, so going with Nipponbashi also has the appeal of being less orthodox. I also like maid culture. I haven't been able to go to maid cafés recently, but I like the kind of cafés with spaces customers find relaxing that would appear in something like a manga. The maid cafés in Nipponbashi are quite nice.
──Could you talk about the Nipponbashi in the game? It looks like there's a billboard based on Puella Magi Madoka Magica and other things that make it look different from the current Nipponbashi.
The game's Nipponbashi isn't during a specific time. We've mostly been filling the game full of stuff we like. For things like the movies in the theater or the items in the shops, we take inspiration from things we like and put it in the game.
I once went to a Japanese-operated restaurant in Nipponbashi and had the Chinese dish malatang. It was delicious and I definitely want to put a restaurant based on it into the game. It was called 無限麻辣湯 (Mugen Malatang) and it's really popular with the locals. The game still has districts that have yet to be added, but we plan on adding a restaurant district and want to include a malatang restaurant along with stuff like the tofu and fish stores, laundromat, and spa.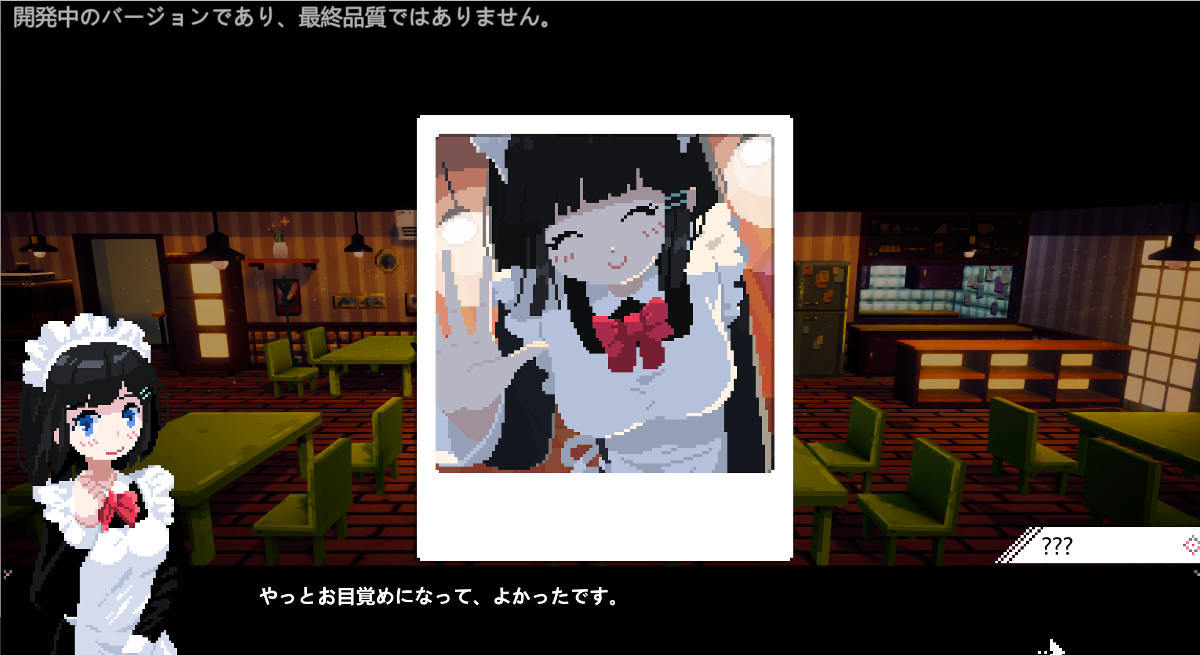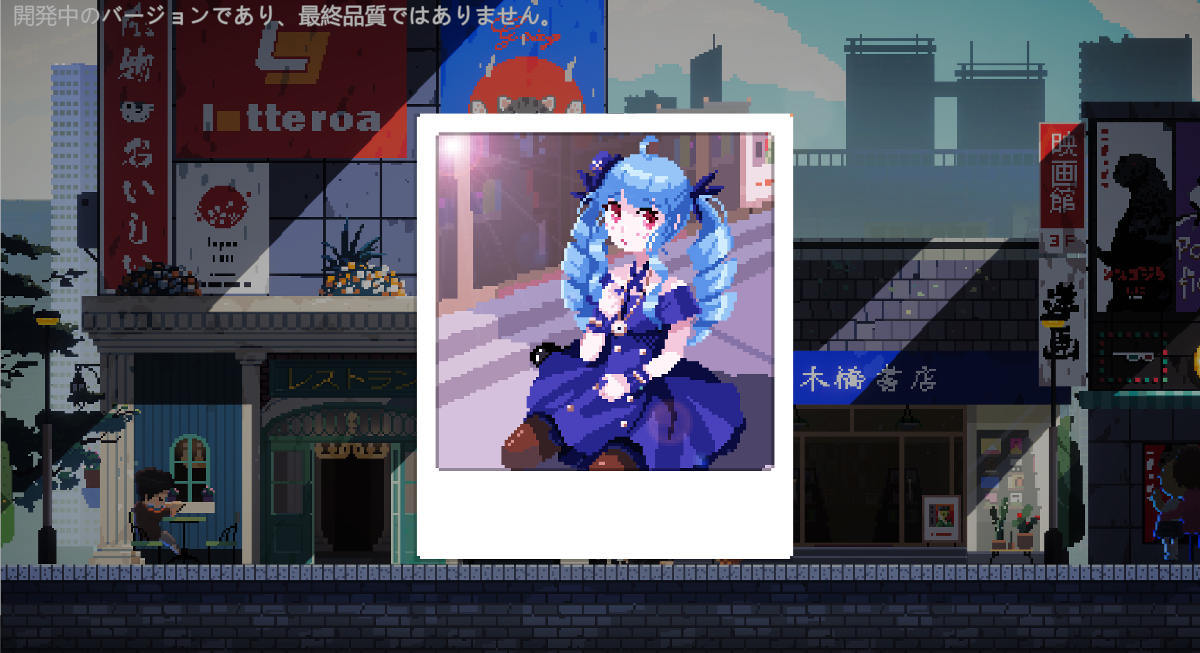 ──Is there anything about the game you want players to especially take notice of or that you really obsessed over?
I think the cuteness of the girls' pixel art. I'm especially particular about that. Even though the characters are small sprites, their chests move as they breathe, and they have cute expressions when they do stuff like bring out food. We've paid special attention to bringing out that cuteness. I'm a retro game otaku so I want to share the beauty of retro pixel art with gamers around the world. I want to use pixel art to show the cuteness of these characters.
──Is there anything you would like to share with our readers?
We at Adventurer's Tavern are pouring our hearts into making Maid Cafe at Electric Street. If you get a chance to try the game out, we hope you do so. There's also a page for the game on Steam, so please wishlist it! We want to release the game this year and also make the game available through Early Access. We have faith in the game and appreciate your support.
──Thank you.



Publication date of the original Japanese article: 2022-08-15 11:27 (JST)
Translated by. Nick Mosier